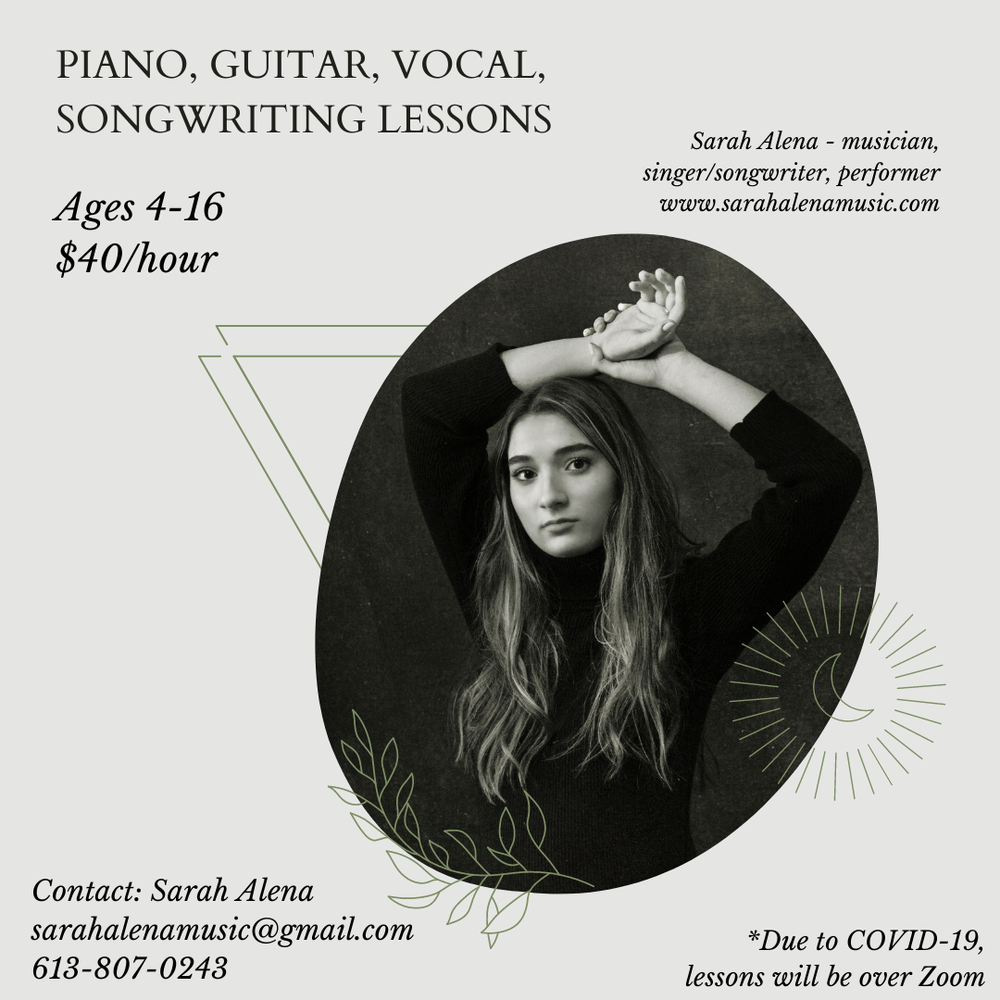 PIANO, GUITAR, VOCAL, SONGWRITING LESSONS
Sarah Alena will be offering guitar, piano, vocal, and songwriting lessons in a non-theoretical approach.  Incorporating musical therapy into her lessons, students will feel supported while improving their musical artistry.  Sarah is a self taught guitarist and pianist, and a trained vocalist.
Ages 4-16
$40/hour
Lessons must be cancelled 12 hours in advanced or a fee will be charged.
*Due to COVID-19, all lessons will be over Zoom.